Due to the Coronavirus, our Pick-up and Delivery Rules have changed.  Pick-up and Delivery are STILL available, but please call 330-725-4151 for more details.
"You break it, we'll fix it … You need it, we'll make it … Can't find it, we'll design it!"
About Us
Standard Welding is a family-owned and operated business located in historic Medina, Ohio for over 80 years.
We have done work ranging from lawn mower deck repairs to fabricating structural steel for offices and warehouses.

Northeast Ohio's top welding and steel production team is here to provide you with the maximum quality service. We have highly qualified professionals on staff at Standard Welding and Steel and offer the largest selection of steel products – combined with the best customer service in Medina, Ohio and beyond!
Contact Chris, Jack or Dave today to discuss your next project – and let Standard Welding and Steel provide you with the quality you deserve!
We work with industries as well as individuals to satisfy your metal needs!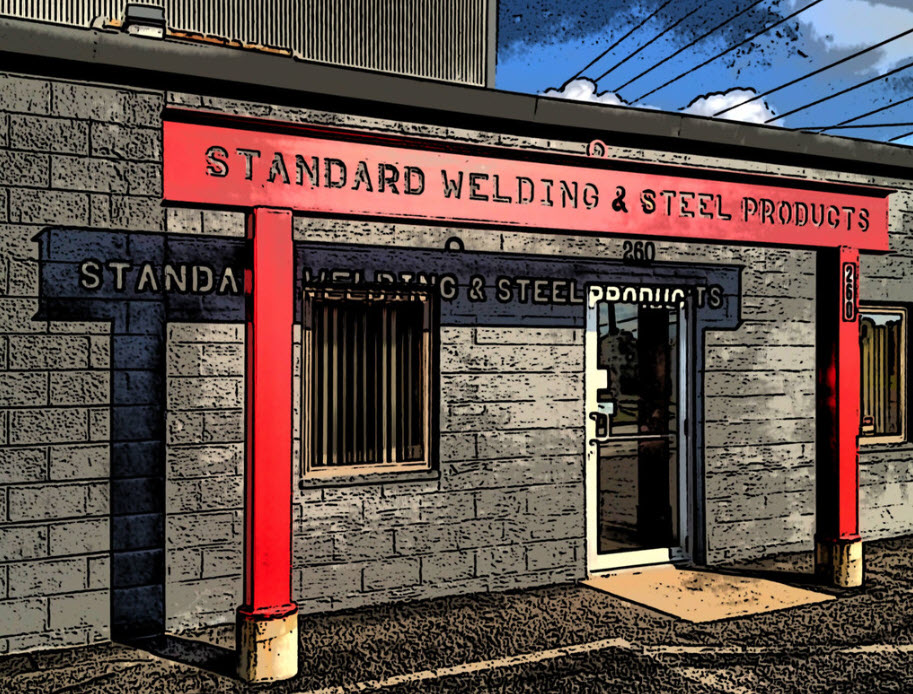 Products
Standard Welding sells raw materials – cut or sheared to size – or full-lengths, sheets, plates.
All of our products are custom fabricated items not found on store shelves.  Our team will work with you to create new products to meet your needs.  We are North East Ohio's custom design steel team.
One portion of our business is dedicated to repairs – if you break it, we'll fix it.
Services
We are a complete fabrication shop specializing in prototype and made to order items. We work with mild steel & stainless steel as well as aluminum.
Services include but are not limited to:
CNC Oxy Fuel Burning up to 4″ thick plate
CNC Plasma Cutting
Shear up to 1/2″ plate 10′-0″ long
Press Brake up to 1/2″ plate 8′-0″ long
Plate Rolling to 5′-0″ long
Ironworker to punch holes, chop shapes and clip corners
Saws capable of up to 45-degree miter cuts
MIG and TIG Welding
We will help design products to fit your needs or ideas!
We stock sheet and plate from 16 ga. to 4″ thick as well as a complete warehouse with structural shapes.
Look to us for your metal needs!